Strong enough for the toughest odor.
RightFoot foot & shoe deodorizer is strong enough for the toughest odor from all shoe types and gentle enough for the most sensitive skin. Natural anti-fungal and antibacterial essential oils including peppermint, tea tree oil, eucalyptus & thyme help destroy bad odor from all shoes.
No harsh or harmful chemicals

Safe, natural, effective and paraben free

Great for general use too (sports bags, yoga mats, bathrooms)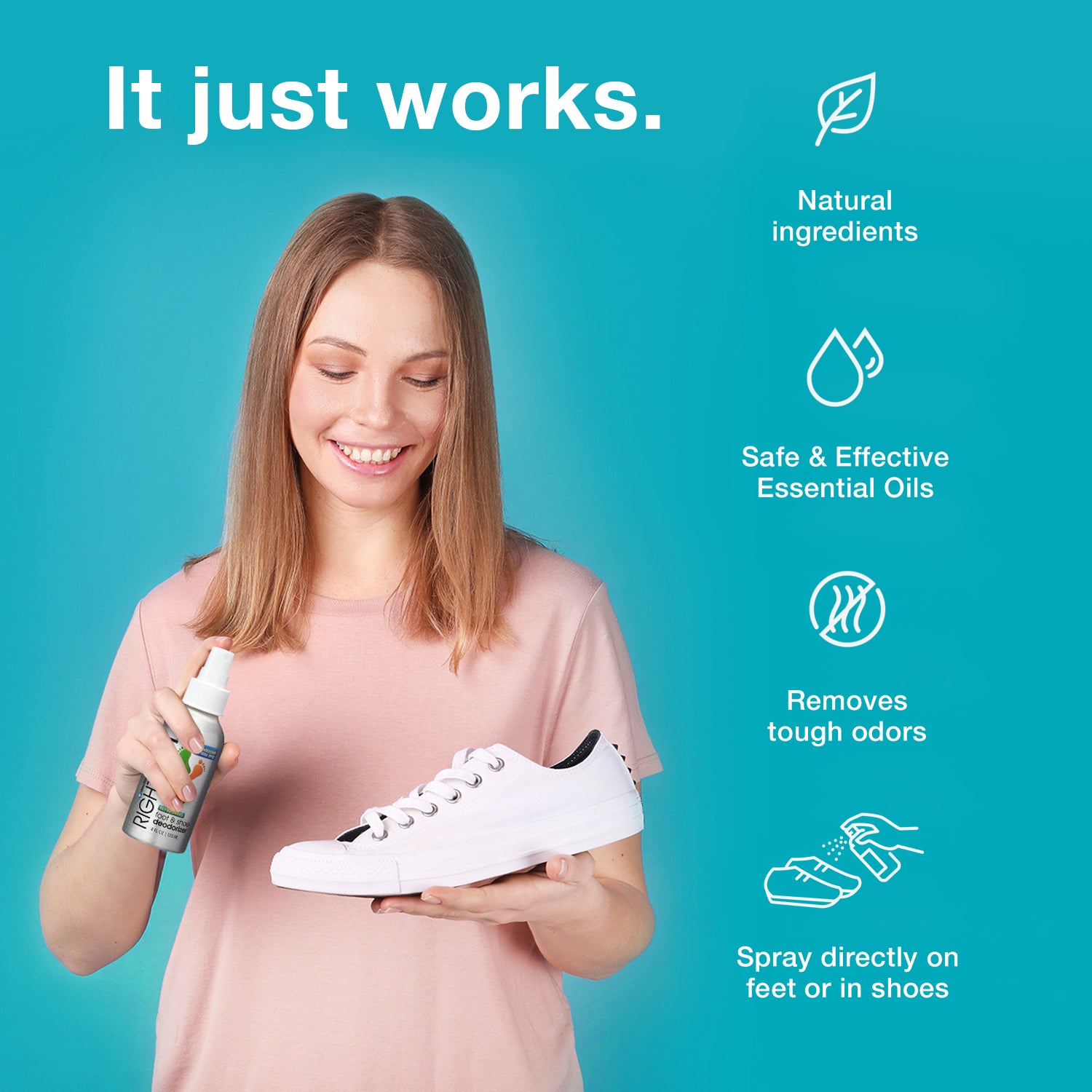 ⭐⭐⭐⭐
4.2 / 5 STARS ON AMAZON. WITH OVER 2,500 CUSTOMER REVIEWS.